John DeGroot - Biography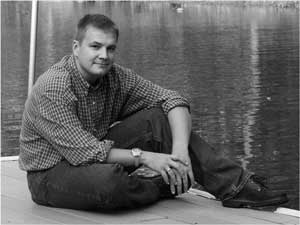 Gliding over the Atlantic coastline, between the layers of clouds, through the dazzling skyscrapers of Manhattan, maneuvering the nuances at each altitude… flying has been just one of the enchanting inspirations of the music of John DeGroot.
John's piano career took off at an early age, and his distinctive sound took root as he advanced quickly. He studied and excelled at the French Horn, and with his exceptional ear he could easily duplicate and embellish on what he heard. As his musicianship strengthened, John's passion for music surged, and he developed his unique art form of integrating musical and life experiences. You'll find John entertaining at weddings and other events, taking active roles at performances, but even more frequently writing original musical compositions for a wide array of productions.
John is an accomplished pianist and musician who has fused a mastery of digital composition and found his stage in the world of music libraries. Having signed multiple cues, he creates a real yet uncommon synergy between what is seen and what is heard. John's specialties include:
TV, Film, Film trailers, Dramatic underscoring,
Video games, Orchestral scores
John's style ranges from New Age to Neoclassical, yet he is expert at applying his versatility to the creation of a particular scene, matching what each individual producer envisions. If you have a project, look to the music of John DeGroot to breathe life into your dream.